May 4th is Stars Wars Day, which means nerds and non-nerds alike get to debate whether Greedo shot first, or how much you're looking forward to the new film, The Last Jedi. It also means your wallet is losing some weight for the coolest Stars Wars swag in the only galaxy that isn't far away. Welcome to your definitive Star Wars shopping survival guide.
LightSaber Labor
If you're in your 40's and fondly remember Darth Vader fighting Obi Wan, or in your 20's and fondly remember Darth Maul's two-sided lightsaber, you're probably attracted to the idea of wielding the most powerful weapons in the galaxy like a sci-fi Charles Bronson.
Hasbro offers fans this fantasy through Bladebuilders: customized lightsabers for kids that are priced between "reasonable" and "maybe next Christmas, kiddo".
Wookie Cookies
(Source)
There's no reason not to spread the Star Wars love into your taste buds. The only thing better than gingerbread cookies are gingerbread wookie cookies. The best part is that it doesn't cost you anything except a little time and effort, and kids will love them.
Granted, wookie cookies aren't the only sugary game in town. Because Star Wars transcends culture, it transcends food too. Be it Yoda cake pops, Jar Jar Links (in a blanket), Yodamole, Stormtrooper String Cheese, Lightsaber pretzels, or this extremely awesome Sarlacc Pit Bundt Cake, there's no shortage of Star snacks.
Old School Jewels
(Source)
Kenner, the toy company that brought Star Wars action figures to life in 1976, was closed almost two decades ago. But Hasbro has given Kenner the Walking Dead treatment, and resurrected the old school packaging to celebrate Star Wars' 40 year anniversary. Just make sure you check the dates on these. An vintage original Vader is worth $750.
BB-Great
BB-8 is a new addition into the canon of memorable Star Wars characters, but that doesn't make BB-8 less memorable. The cute little droid from Episode VII has one of the most interesting toys on the market. An app-controlled…droid.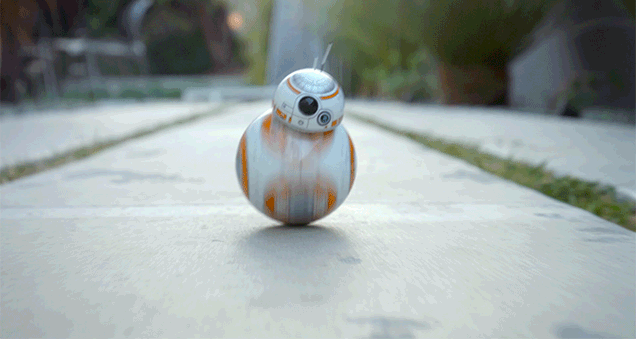 Sphero's, the company that makes this super cool little toy, was actually rumored to have made the movie version. In part because the company specializes in remote control balls. The rumors weren't true, but it's not hard to imagine why. Just look at it: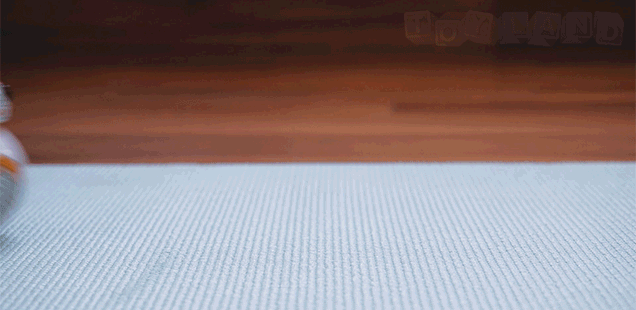 Perhaps even more amazing is that Sphero's BB-8, like all Star Wars droids holding important information in their little hard drives, has holographic capabilities. Sort of. Pointing a tablet at BB-8 allows you to see holographic messages. This toy has several different modes, including 'patrol', which allows BB-8 to do its best Toto-not-Cujo impression.  It is, however, close to $150 so choose wisely.
Walkie Talkies
(Source)
For just $20 you can keep in contact with your brother or sister in defiance of curfew. Walkie talkies may be a dated form of communication in the era of instagram and twitter, but you can't communicate in style the way you can with these. Even if you can't watch a video of Chewbacca mom on them.
For a Free Credit Evaluation that turns you into a credit Jedi, visit us at our offices at 6989 Alamo Downs Pkwy, San Antonio, TX 78238 or give us a call at 210-520-0444.