Many people understand the basic idea behind debt. You buy things, and when you do, lenders can help you, but if lenders don't get your money, suddenly the borrower and the lender have an agreement problem.
Broken agreements are what we call debt (which is different, though related, from collections).
This is the system that credit is built on. Every division of your credit score – payment history (35%), debt (30%), age of credit accounts (15%), diversity of accounts (10%), and inquiries (10%) – is measured by risk, and that risk is determined by how much you consume, don't consume, or can't consume.
But what happens when the system is just plain rigged? Life is obviously more complicated than a Rage Against the Machine lyric, but subprime lending was very real, very disastrous, and a perfect example of a rigged system. However, there are more subtle ways that debt can affect your credit.
The Overdraft Fee Rabbit Hole
The most common lender for a citizen is the bank. They control, manage, and distribute your money, but they also generate revenue. How?
You're probably familiar with overdraft fees, and late fees. A late-payment fee can run you anywhere between $10-$49. Overdraft fees, meanwhile, are fees charged for when your balance goes past $0. And these overdraft fees have increased dramatically since 2000. It's worth noting that banks have made billions each year in overdraft fees precisely because you can be charged multiple times per day (one bank allows up to seven overdraft fees at once).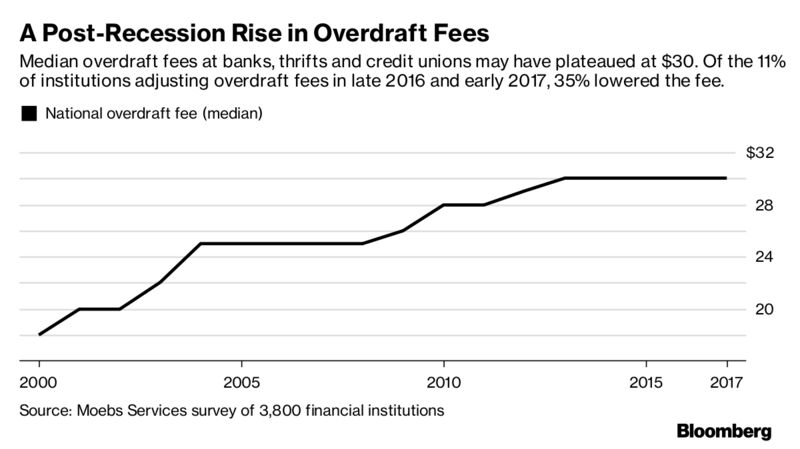 Moreover, as Bloomberg notes, most transactions that lead to overdraft fees are small ones of less than $24.
Perhaps it's no wonder, then, that there's a chatbot called Chip, who helps keep you out of the overdraft game.
Overdraft fees are a problem in ways that also have nothing to do with whether or not you're a risky consumer. For years, banks were engaging in a method called high-to-low transactions. Essentially, banks would reorder your transactions so that the big payments would be handled first, rather than chronologically. A handful of hundred million dollar lawsuits brought against the banks revealed why this could be a problem for borrowers.
Borrowers probably know even less about where else there money goes once it's in a bank. Do you know how much you're charged for a balance-transfer fee? Do you know that going over the credit limit can cost you $39? What happens when you want to increase your credit? Why do you have to $10 for an expedited payment (this is a charge for when you pay over the phone) fee? There are at least 13 different types of fees the average citizen is charged each year. Do you know them all?
What you can do
The good news is that you have plenty of options. A recent poll confirmed that two in three Americans don't know this, so now's a good time to remind you, the patient and astute reader, that overdraft coverage is OPTIONAL.
Is there a downside? There shouldn't be. Opting out means going past $0 on an account balance will get your card declined; nothing more. We understand that emergencies happen – even fashion emergencies. Overdraft coverage can cost over $400 a year. You're better off saving for emergencies than paying for them.
For a FREE credit evaluation to make sure your credit's too good to get punched by an overdraft fee, call us at 210-520-0444 or visit us at 6989 Alamo Downs Pkwy, San Antonio, TX 78238.